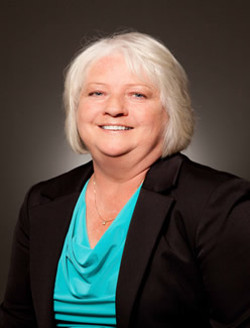 Patricia A. Good
APRN-BC
Patti Good, APRN-BC, obtained her Nursing Diploma from Nebraska Methodist Hospital and her Bachelor of Science Degree in Nursing and her Master's Degree in Nursing from Clarkson College. Patti has worked at AMH during her entire nursing career. She began as a staff nurse and was later promoted to Director of Nursing. She later acquired her master's degree and became an APRN. Patti and her husband Larry reside in Neligh and have five children: Kari, Julie, Christy, Ryan and Megan.
Patti is certified through the ANCC in Family Practice and is a member of the Nebraska Nurse Practitioners Association. She also holds many certifications including:
Advanced Cardiac Life Support (ACLS) and instructor
Neonatal Resuscitation Program (NRP) and instructor
Basic Life Support (BLS)
Advanced Trauma Life Support (ATLS)
She is also certified on The National Registry of Certified Medical Examiners for DOT physicals.
Patricia A. Good's schedule
Monday
9:00am - 1:00pm, Neligh Clinic
2:00pm - 5:00pm, Orchard Clinic
Tuesday
9:00am - 1:00pm, Neligh Clinic
2:00pm - 5:00pm, Clearwater Clinic
Wednesday
9:00am - 1:00pm, Neligh Clinic
1:30 - 5:00pm, Neligh Clinic
Thursday
9:00am - 1:00pm, Neligh Clinic
2:00pm - 5:00pm, Elgin Clinic
Friday