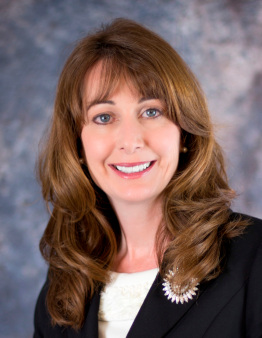 New CEO at Antelope Memorial Hospital
On March 1st, Diane Carlin began her new position as Chief Executive Officer at Antelope Memorial Hospital. Jack Green retired on February 28th after serving as the AMH Chief Executive Officer for 32 years.
Diane brings with her 24 years of healthcare leadership experience of which 18 years were as Chief Executive Officer. Diane has spent her career in skilled nursing facilities and critical access hospitals in rural Nebraska communities. She began her healthcare career in health care administration within skilled nursing facilities. Following this role, she progressed through a variety of leadership positions within Rural Health Development which culminated in serving two years as a CEO at Plainview Hospital. For the last sixteen years, Diane has served as Chief Executive Officer of Johnson County Hospital in Tecumseh, Nebraska. She has a proven track record of leading and engaging in a variety of community activities.
Diane has an Associate of Applied Science degree from Hastings College, a Bachelor of Science degree from Bellevue University and a Master of Healthcare Administration degree from the University of Minnesota. In addition, Diane is a Fellow of the American College of Healthcare Executives (ACHE).
Diane has two daughters, Shawna and Terra. Shawna, age 22, resides in Lincoln and is employed at Wesleyan University. Terra, age 19, is a junior at the University of Nebraska at Kearney, majoring in Elementary Education. Diane is originally a native of Spalding and the daughter of Kathleen (Kitty) and the late Pete Carlin. She has five older brothers, Patrick and Joe (Lincoln), Bill (Hastings), Donald (Grand Island), Ed (Spalding), one older sister, Mary Dobbins (Burwell), and one younger brother, Bob (Spalding).
"I feel very thankful and honored for this opportunity to work with the Antelope Memorial Hospital Board Directors and Staff who have demonstrated a strong commitment to the patients they serve," states Diane. "Jack Green has done a tremendous job with the growth of Antelope Memorial Hospital's facilities and staff. My hope is to ensure that continual growth for sustainability of local healthcare ‒ well into the future."